Regular and Irregular Geometries in Science and Art from Leonardo to Now // Martin Kemp
Conferência aberta, no âmbito do "Geometry at Fine Arts and Design Faculties - European Encounter of Erasmus Partner Faculties, 7th - 9th May 2018, Porto".
Martin Kemp, Fellow of the British Academy, Emeritus Professor in the History of Art at Trinity College. Oxford University
Martin Kemp was trained in Natural Sciences and Art History at Cambridge University and the Courtauld Institute, London. His books include, The Science of Art. Optical Themes in Western Art from Brunelleschi to Seurat (Yale), and The Human Animal in Western Art and Science (Chicago). He has published and broadcast extensively on Leonardo da Vinci, including the prize-winning Leonardo da Vinci. The Marvellous Works of Nature and Man and Leonardo (both Oxford). His Christ to Coke. How image becomes icon(Oxford) looks at 11 representatives of types of icons across a wide range of public imagery. He wrote regularly for Nature, his essays for which have been published as Visualizations and developed in Seen and Unseen (both Oxford) in which his concept of "structural intuitions" is explored. His most recent books are Art in History (Profile Books) and Monas Lisa with Giuseppe Pallanti (Oxford). Living with Leonardo (Thames and Hudson) is published in March 2018. He has been a Trustee of the National Galleries of Scotland, The Victoria and Albert Museum and British Museum. He has curated and co-curated a series of exhibitions on Leonardo and other themes, including Spectacular Bodies at the Hayward Gallery in London, Leonardo da Vinci. Experience, Experiment, Design at the Victoria and Albert Museum in 2006 and Seduced. Sex and Art from Antiquity to Now, Barbican Art Gallery London, 2007. He is now full-time speaking, writing and broadcasting.
http://scaffolding.fba.up.pt
—
9 maio 2018
18:30
Aula Magna da FBAUP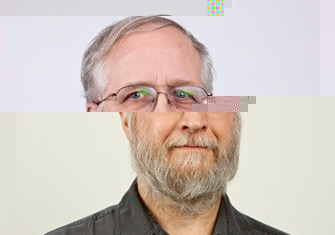 A brief history of glitch
Conferência de Paul Hertz

Terça, 18h, 7 junho 
Conferência, Aula Magna